Precision Craftsmanship
Koala Studios are designed and assembled for you right here in the USA. Our Midwest facility focuses on quality craftsmanship and the finest materials to build sewing studios that are both elegant and comfortable. Every detail of your Koala Studio—from the environmentally-friendly, highest grade engineered wood base to the steel components and decorative handles—is chosen with quality and luxury in mind.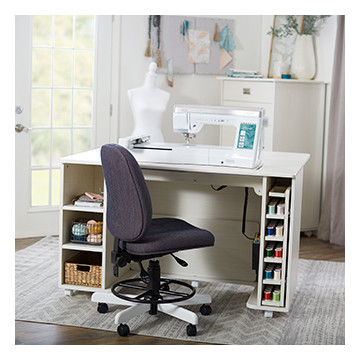 Perfectly Suited to Your Sewing Style
Your sewing room is a reflection of how you sew and who you are. That's why each Koala Studio starts with a base model that you can be mixed and matched to meet your needs and decor. Choose the finish, accessories, and sewing storage options that meet your unique sewing furniture needs.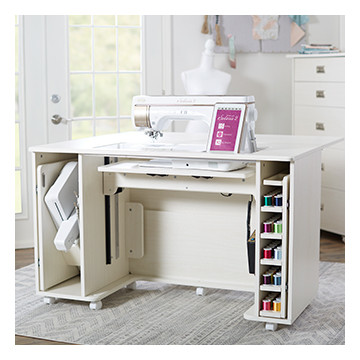 Why Are They Called Studios?
Koala Studios are so much more than sewing tables or sewing storage cabinets. Instead, they're creative spaces that house the tools and room you need to bring ideas to life—much like an artist's studio.


Quality and Detail, Inside and Out
Koala Studios sewing furniture is built with your experience in mind. From rounded corners and beveled edges to prevent snags, to the thick, scratch- and water-resistant veneer that's easy to clean, to the silent, soft-closing drawers, our products are engineered to deliver long-lasting elegance and performance for years to come.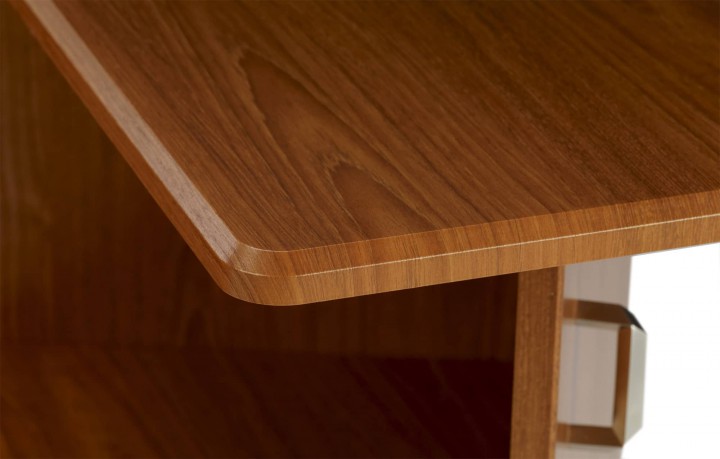 Koala Studios feature full-extension drawers that glide open and close softly. The silent soft-closing hydraulic cushion makes the drawers impossible to slam.
The 5/8-inch framed drawer boxes combined with the steel drawer glides are weight tested to hold up to 100 lbs., fully extended.


Machine Lift
Koala's innovative, remote-controlled lift is designed to safely support even the largest, heaviest top-of-the-line sewing and quilting machines. Just a push of the button allows you to effortlessly position your machine at the height you need, while the platform remains solid and steady, evenly supporting your machine in every position.
An Elegant Touch
Each Koala Studio sewing cabinet is as stunning as it is durable. Choose from four beautiful finishes, each made of thick vinyl veneer that is scratch- and water-resistant, and easy to clean. Choose the color that best complements your decor, style, and creativity.
A History of Quality
Originally developed "Down Under" in the 1980s, this quality sewing furniture was originally imported from Australia under the name Koala Cabinets. In 2008, Koala moved production to America and a new design concept was conceived. To meet customer needs for more customization and better storage, Koala Studios was formed, and a Midwestern factory was built. Today, the Koala Studios brand is owned by Tacony Corporation, an American, family-owned business with over 70 years of expertise in the sewing industry.